6 Sustainable Fashion Brands in the PH That You Should Follow
Greenwashing may be the term that we never thought could exist. But here it is lurking behind fast-fashion industries trying its best to dress as "eco-friendly". In fact, fashion brands started to claim that they are fair-trade, sustainable, and green hence making consumers even more confused than ever.
The hashtag #WhoMadeYourClothes started by the Fashion Revolution is an imperative social movement on Instagram as it challenges consumers and fashion industries alike to be transparent in everything that they sell, buy, wear, and post online.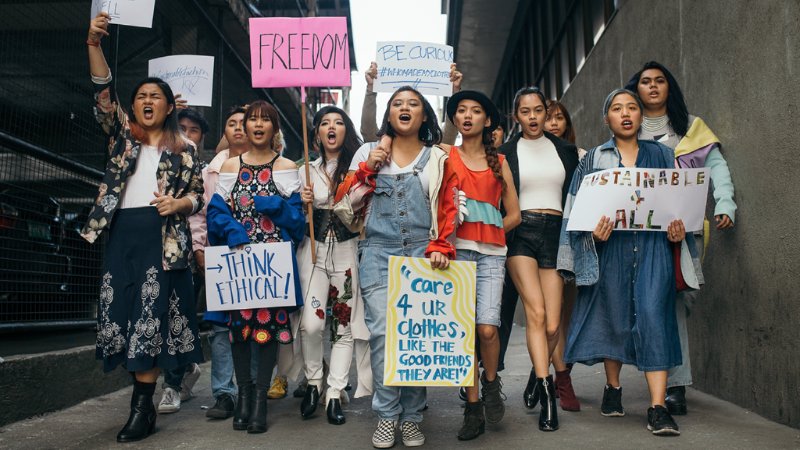 However, the public is still tangibly unaware about sustainable fashion especially in the Philippines since there are only a handful of clothing brands that really do their homework on keeping it "green". In fact, googling "sustainable fashion in the Philippines" will only lead you to L'Officiel Manila's designer challenge last year, The Guardian's feature story on Filipino designers who are using sustainable textiles in 2014, and some articles which only featured international, than local, brands.

Still, we are indebted to the internet for leading us to these environment-friendly fashion brands in the Philippines that are doing their best to reduce, reuse, and recycle.

Rags2Riches is a social enterprise that creates handmade bags out of rugs for sustainability, livelihood, and community development.


Website | Facebook | Instagram

PAPEL Women Weavers is a group of 25 women who work in Sambayanan Cooperative. They weave baskets, bags and hampers out of recycled paper with the most unique designs that you'll never find in the malls.
Facebook | Website

Luntian Bags is an anti-plastic advocacy and livelihood project based in San Teodoro, Mabini, Batangas which provides livelihood for stay-at-home moms and wives of fishermen and laborers.
Website | Facebook | Instagram

POSH Pocket Shoes is known for its compact, foldable flats with a zip pouch that transforms into a tote bag. Currently, they are selling vegan leather sandals that you should checkout on their site!
Website | Facebook | Instagram

Everyday Sunday only uses organic linen for its minimalist and handcrafted designs. It's brand name suits its comfortable fitting clothes, radiating that laidback Sunday vibe.
Facebook | Instagram

Renegade Folk makes comfy leather sandals, all locally handcrafted in Marikina City. 
Website | Facebook | Instagram


Checkout AVA to view the latest products from your favorite local designers!