ICYMI: Meryl Streep Received a Standing Ovation, Emma Stone Got a Lego Trophy and M. Night Shyamalan Wrote the Last Part of Oscars 2017!
Here goes the Oscars yet again - the only event when your favorite comedians (or not) pull out their 'cards against humanity' cards to create something randomly funny for our dear favorite celebrities.

For Meryl Streep, it worked. When the Oscars showered celebrities with parachute candies instead of the traditional confetti (which every single awards night does), our source saw her eating one of the chute candies (Junior Mints) with her still unidentified male seatmate.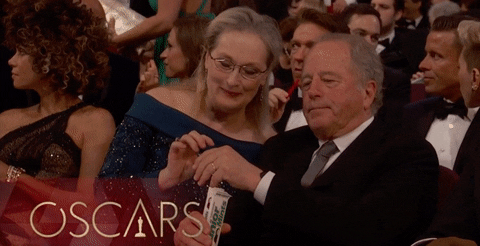 She even remained a classy sport when Jimmy Kimmel asked the audience to give the "one of the most over-rated actresses in Hollywood" (as tweeted recently by Trump) a standing ovation "for her many uninspiring and overrated performances."



Emma Stone, on the other hand, was stunning in her straight-from-La La Land vintage dress, while an ensemble recreated one of the dreamy scenes from the "motion picture" itself giving the impression that the movie won the Best Picture.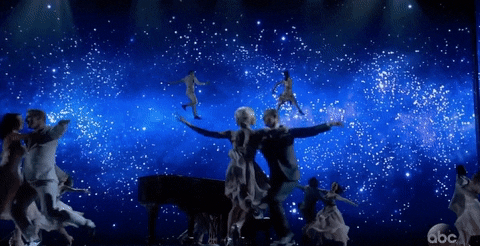 But, no, it didn't.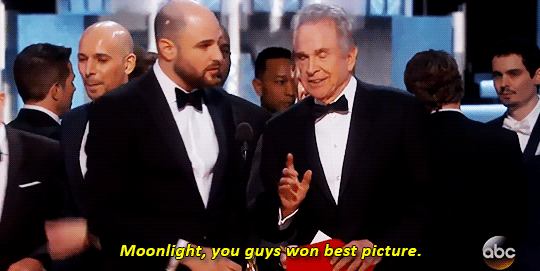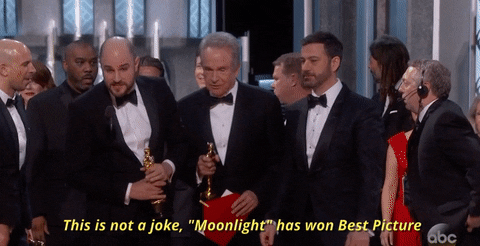 And everyone was in shock, obviously...


... and M. Night Shyamalan admitted that he was the perpetrator of this year's plot twist.

Janelle Monàe was ecstatic, of course, because their film 'Moonlight' was the true Best Picture winner!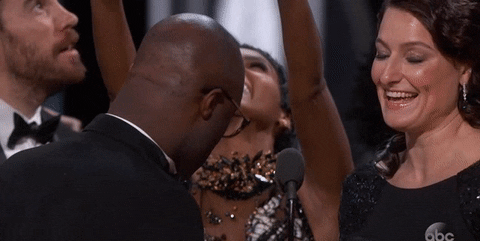 ... which reminded us her scene from Hidden Figures:


No one shed a tear for everyone went home as LEGO Trophy winners, though.



Even Oprah got one!