It's High-Time We Embrace Slow Fashion
The fast fashion industry is expanding rapidly. From 2000 to 2014, sales rose to $1.8 trillion in 2015 and will hit $2.1 trillion by 2025, according to Triple Pundit.
With the over-production of clothing industries and over-consumption of fashionistas all over the globe, fast fashion has never been rampant as slow fashion has never been indispensable.
Tara St. James, founder of Study NY, a sustainable fashion line based in New York, defined fast fashion as the method of imitating trends and styles seen on the runways at Fashion Week. Basically, fast fashion makes runway trends readily available for mainstream consumers at a cheaper price and, usually, after a week. It is that fast.
Because of this, St. James wants to bring awareness about the value of a well-made garment and hopes that consumers will understand the essence of buying and wearing a particular product through "adding transparency about our production process and educating consumers about the craft of clothes making" - which highlights the downside of fast fashion.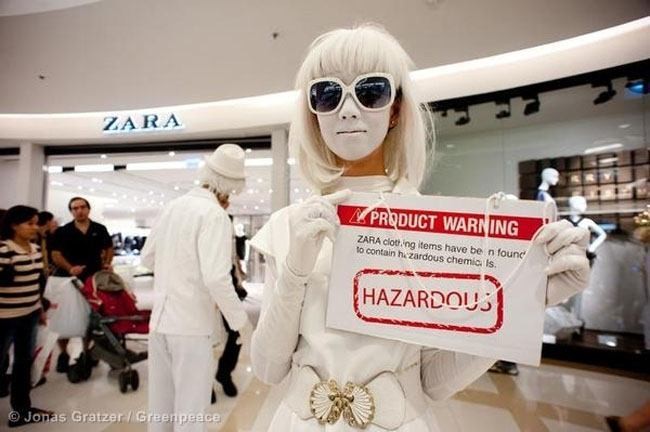 Fast fashion is the second dirtiest industry in the world next to oil, according to Eco Watch. It compromises everything: from its low quality materials (cheap : high volume) to its lead content issues and forgetting the moral obligation of protecting our planet, you must be living under a rock to not be shaken about it.
Among its biggest issues, most of the fast fashion products (bags, belts, purses, clothes) have lead in them. This is alarming since, according to scientists, the mere exposure to lead (toxicity) can cause damage to the nervous system, kidney failure, high blood pressures, heart attacks, among many other health problems.
"There is no good level for lead exposure," said David Rosner, co-director of the Center for the History and Ethics of Public Health at Columbia University to Deborah Blum of the New York Times.
These facts alone are reasonable enough to embrace slow fashion more than anything. But what is slow fashion?
Slow fashion is all about, obviously, the opposite of fast fashion. It's method is slowing down the movement of everything: from ensuring that the materials are organic, to monitoring limited production (once-a-month releasing of new designs and/products) - it is sustainability at its finest.
In 2016, the Goethe-Institut Philippinen and the University of the Philippines College of Home Economics (UP CHE) exhibited the "FAST FASHION -- The Dark Side of Fashion" to shed light on hidden realities behind the fashion industry. The exhibit showcased interactive installations and designs from top UP Fashion students Bojana Draca and Noa Elizabeth Goren, highlighting the installment "Slow Fashion Lab" which was curated by the Paris fashion school, ESMOD, and shows various sustainable fashion alternatives. 

If these students are aware of the realities of the fashion industry, how much more the professionals who have stable income, have the advantage of buying the latest trend and are avid fashion consumers?
UPDATE: The Press Tour just posted a photo of Emma Watson wearing sustainable clothes! #EverythingGoals
If we want to take care of our planet, let's change the system. If we want to change the system, let's take the first step. 
Before buying anything, remember to ask yourself:
Support our local designers and buy our very own through

 

AVA!